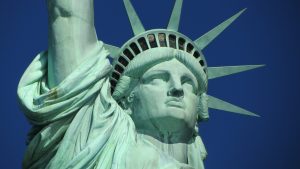 You may be eligible to register for a Green Card if you have resided continuously in the U.S. since before January 1, 1972. Current immigration law includes a provision known as "registry", which permits some non-citizens who have lived in the United States for a long time but are either illegal or in the country on a temporary visa to "register" for Lawful Permanent Resident (LPR) status.
Eligibility Requirements for Registry
A U.S. petitioner, medical test, or financial affidavit of support are not required for Registry applicants. An individual without a record of lawful entry for permanent residence is eligible for registry under current legislation if they fit the following criteria:
You entered the United States prior to Jan. 1, 1972
You have resided in the United States continuously since you entered
You are a person of good moral character
You are not ineligible for naturalization (citizenship)
You are not removable (deportable) under Section 237(a)(4)(B) the Immigration and Nationality Act (INA). You are not inadmissible under Section 212(a)(3)(E) of the INA or as a criminal, procurer, other immoral person, subversive, violator of the narcotics laws or alien smuggler
Required Documents for Green Card Registry
You should submit the following evidence with your Form I-485:
Two passport-style photos
Copy of government issued photo identification
Copy of birth certificate
Copy of passport page with nonimmigrant visa (if applicable)
Copy of passport page with admission (entry) stamp (if applicable)
Form I-94, Arrival/ Departure Record (if applicable)
Evidence that you entered the United States prior to Jan. 1, 1972
Evidence to establish continuous residence since entry
Note: An individual applying under the registry provisions is not required to undergo a medical exam.
Can Undocumented Immigrants Get a Green Card?
Yes! The immigration registration procedure has been in existence for more than a century, and it represents our country's historical sense of justice in allowing long-term illegal immigrants the opportunity to transition to legal status.
| | |
| --- | --- |
| Fiscal Years | Number of Immigrants Adjusted Through Registry |
| 1985 – 1989 | 58,914 |
| 1990 – 1994 | 9862 |
| 1995 – 1999 | 1,368 |
| 2000 – 2004 | 1,214 |
| 2005 – 2009 | 1,105 |
| 2010 – 2014 | 606 |
| 2015 – 2019 | 305 |