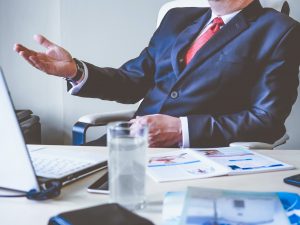 Do you have your heart set on immigrating, but aren't sure how much to budget for immigration lawyer fees for Canada or the US? For immigration programs such as Express Entry or Green Cards, hiring an immigration lawyer isn't absolutely essential, but it can be beneficial if you're unsure of how to proceed or want to increase your chances of success.
To help you get a better idea of how to budget, and to stop you from overpaying for immigration services, we've put together the following guide.
How Do Canada Immigration Lawyer Fees Work?
Canada Immigration lawyers usually work on a flat or fixed-fee basis, however, some also work on hourly rates. If you're being charged a flat fee, you basically enter into an agreement to pay a fixed amount of money for an attorney to represent you regarding a particular immigration issue. This could be anything from gaining a petition for an H-1B visa or to help with a labor certification application. The main advantage of a fixed fee is that you're fully aware of your legal fees from the outset.
What Factors Can Affect Your Immigration Fee?
Immigration lawyer fees can fluctuate widely. Experience is a big factor, for instance, you'll probably pay more for an attorney with 20 years of experience under his belt compared to a rookie fresh from law school.
What's the Difference Between Fees and Costs?
A fee is the amount you pay for legal services while costs cover things such as filing fees that are often charged by the US Immigration Service, as well as long-distance charges, photocopying, express mail etc.
Average Immigration Lawyer Fees
US or Canadian Immigration Lawyers have several costs and fees associated with their service including consultations, hourly rate, government fees, etc. Below are the average costs for immigration services:
| | |
| --- | --- |
| Items | Average Costs |
| 30 Minute Consultation | $75 – $300 USD |
| Lawyer's Hourly Rate | $150 – $350 USD |
| Form Filing Assistance | $250 – $2000 USD |
| Permanent Residency Assistance | $1000 – $7500 USD |
| USCIS or IRCC Fees | $400 – $800 USD |
How Much Does an Immigration Lawyer Cost?
Before you hire an immigration lawyer, you will have a 30-minute consultation with an immigration professional. During this consultation, you will receive an estimate on the services you are hiring the immigration lawyer for. The estimated cost ranges from the difficulty level of your case, the time it will take, how many forms/documents are needed, and government fees.
Do not forget to get an estimate for your services during the immigration consultation!
Will an Immigration Lawyer Near Me Be Less Expensive?
The cost of hiring an immigration lawyer for their services usually is not based on how close they are to you. Sure, it could save you time if you plan on seeing the lawyer in person, but most legal service prices are based on which type of service you are receiving and also the lawyer's experience in that field.
The size of the lawyer's practice and their location (for example, the country or city the lawyer is based in) can also play a factor in the cost of the immigration services.
Choosing the Right Immigration Lawyer for You
It's a good idea to meet with at least two or three immigration lawyers so you can get a better idea of the types of fees and costs you can reasonably expect to pay. If you notice a large jump between the different fees quoted, be wary and carry out background checks before settling on an immigration lawyer. In the end, your immigration lawyer fees will largely depend on your personal circumstances.
Are You in Need of an Immigration Lawyer?
The immigration application process can be very difficult. These days, the rules and regulations make it increasingly difficult to qualify for a visa. Therefore, if you're interested in immigrating to a different country, it is essential that your application is handled properly from start to finish. If you want to increase your chances of getting a visa, you should hire an experienced immigration lawyer.
Contact VisaPlace today. All of our cases are handled by competent and experienced immigration professionals who are affiliated with VisaPlace. These professionals consist of lawyers, licensed paralegals, and consultants who work for VisaPlace Legal, an award-winning immigration firm that adheres to the highest standards of client service.
Ready for the next step? Book your 1 on 1 consultation now or call us at 1-888-317-5770.
Have a Question related to your Immigration Needs?
Fill out the FREE Immigration Assessment form and get a response within 24 hours to see if you're eligible.
The assessment form should take approximately 5-7 minutes to complete. We will get back to you within one business day to let you know if we are able to help.