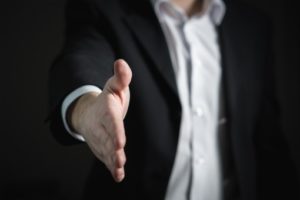 Hello. My name is Danielle Grbic from visaplace.com. I'm here today to discuss with you what to expect during your E-2 visa interview that is scheduled at a US consulate across Canada. Many of our clients ask us what to expect, how to prepare and what would be the possible outcomes of an E-2 visa interview?
E-2 Visa Requirements
Well, the first thing you need to be aware of is that there are two documents that must be readily available in order to gain access into the consulate. This is your E-2 Visa Appointment Notification Notice, as well your DS-160 Confirmation Page. All applicants are required to attend the consulate 15 to 20 minutes prior to their scheduled interview time, the reason being is that all applicants are required to go through a security clearance. The security clearance at a consulate is very similar to when you travel through an airport. You will be required to place your personal belongings into a tray, which will then be scanned through a security scanner.
What to Expect at the US Consulate
Once this is complete, you will wait in line with your passport as well as your documents. You will then be escorted into a waiting area, where you will await to have your name be called. It is at this step where you will be required to meet with an officer that awaits you on the other side of the glass barrier. You will have your fingerprints taken and you will have to provide this officer with your valid passport. We do recommend that your passport is valid for a period of up to six months at the time of your scheduled interview. Following this, you will be required to go through a long hallway and enter into another waiting area. At this stage, you will then be called by an E-2 visa officer, who will then review the documents you provide them through a glass barrier. Again, it is very similar when you go to a passport office. You do speak with an individual, an officer in this case, who awaits you behind a glass barrier.
One on One Interview
Once the officer has your documents and they have reviewed everything that you have provided, they will question you approximately 10 to 15 minutes as to what your intended business is in the United States. After their interview, they will advise you, on the spot, whether your visa has been approved. If your visa has been approved they will provide you with a slip and instruct you to go to a different area of the consulate. In this area of the consulate, you will be required to pay a reciprocity fee of $40.00. Once you've paid this fee, you will be notified, via email, by a Loomis branch that you have selected or your or that your attorney has selected for you. They will advise you when your passport is ready to be picked up. When you do pick up your passport, please be sure you that you provide them with photo identification in order for them to release your documents to you.
Why Seeking Professional Help for an E-2 Visa is Crucial
When applying for an E visa, all the criteria must be met.  With all of the paperwork and documentation required, it is easy to miss important details that can lead to a rejected application. As such, hiring an immigration expert will not only increase your chances of getting a visa, but also reduce minor errors in your application that can lead to rejection. At Visaplace, we have helped thousands of people apply for E-2 visas and we can help you too.
The first step towards a successful E-2 visa application is getting an assessment of your case. Fill out our free immigration assessment form and we will get back to you within 24 hours to discuss your eligibility and options.