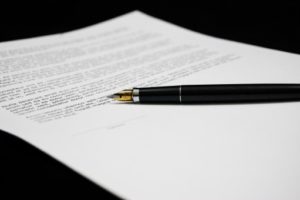 US Business Visa refusal questions for our immigration lawyers
Q. I applied for an US Business Visa under the E-2 category. My application took a few months and came back refused because my investment was not "substantial enough" . I invested $50,000 into a gym in Maryland. How much investment qualifies as "substantial investment"  for E-2 Visa purposes?
_____________
A. This is a hard question to answer for the very reason that there is no specific amount of investment that qualifies as substantial in the regulations or policy manuals. What I tell my clients when they ask us this question is that the appropriate amount of investment is contextual to the business in question. Therefore if you are investing in a gym, I would imagine $50,000 would not cut it. However, it it was a convenience store or small franchise, $50,000 may be sufficient. The other factor to consider it your equity in the business and whether your investment is "proportional" to how much you own.
As a rule of thumb for the US Consulate in Toronto, I am more conformable with investments in the six figure range but it really depends on the nature of the business in question.
Now that you are refused what is next? In most cases, you are given the opportunity to improve upon your application by providing the US Consulate with information and documentation that addresses their concerns. In this case, you may have to increase the investment amount and provide proof you did this.
Are You Interested in Immigrating to the US?
If so, Contact VisaPlace today. All our cases are handled by competent and experienced immigration professionals who are affiliated with VisaPlace. These professionals consist of lawyers, licensed paralegals and consultants who work for Niren and Associates an award winning immigration firm that adheres to the highest standards of client service.
Ready for the next step? Book your 1 on 1 consultation now or call us at 1-888-317-5770.
Have a Question related to your Immigration Needs?
Click here to fill out the FREE Immigration Assessment form below and get a response within 24 hours to see if you're eligible.
The assessment form should take approximately 5-7 minutes to complete. We will get back to you within one business day to let you know if we are able to help.